This weekend we got a taste of Oslo, plus the weather was super nice.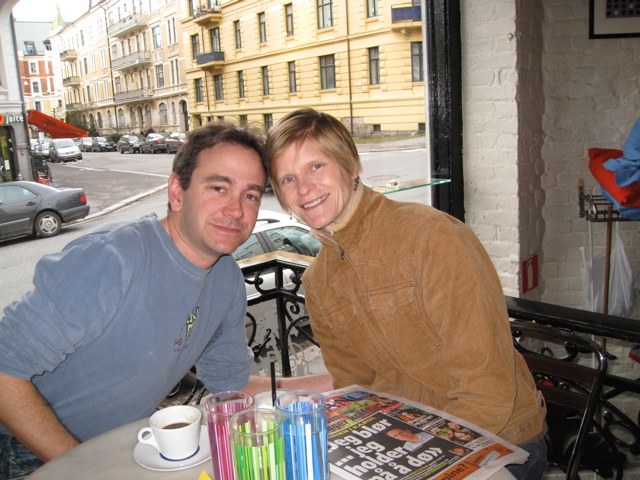 On Saturday we treated ourselves to brunch at a cute little spot not from home. I had a salad/sanwichy tuna type dish, Kent and KJ both had 2 eggs, lots of bacon, and croissants. I also had a yummy latte and Kent had an americano. I'm not going to tell you how much our brunch was because I'm trying not to drive myself crazy everytime I buy something. Next we went to the Norsk Folk Museum on the Bygdoy Peninsula, which was a short bus drive from our apartment. The museum is a combination of indoor and outdoor sights. Inside we saw folk art, furniture, dress and customs, toys, and puppets to name a few. We preferred to open-air collection which consists of more than 150 reconstructed buildings. Arranged geographically, they provide a great sample of Norwegian rural architecture. The stave church is the highlight which dates back to the early thirteenth century. It was moved from another region in Norway (Gol) in the 1880s and was restored at that time. We enjoyed wandering around and imagining what it would've been like to live in one of the green cabins. We agreed that we're happy to have our house in Portland with our new kitchen.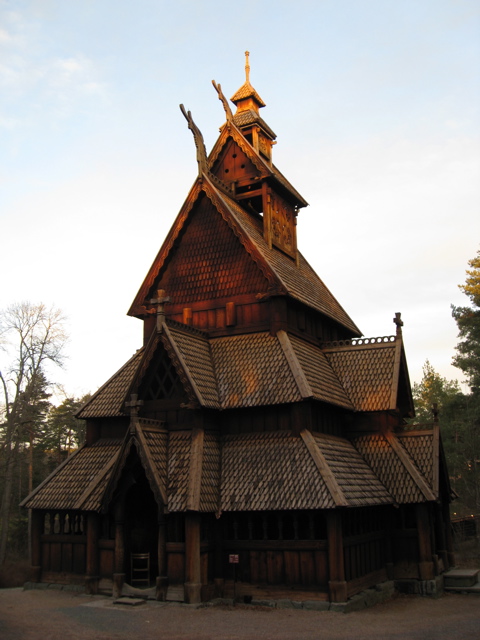 We left the museum and headed by bus down to the local public transportation headquarters (the Norwegian name escapes me) to have our photos taken for our bus passes. How exciting. Now we are official public transportation users! I hope I remember how to drive?
We returned home to prepare a gourmet dinner of chicken hotdogs wrapped in a lomper (sp) ... A lomper is like a smaller version of lefse. Carolyn told me this is the Norwegian national treat. Not bad with a beer? Hmm. I got to watch No Reservation too. I wouldn't hurry out to see it but it was entertaining.