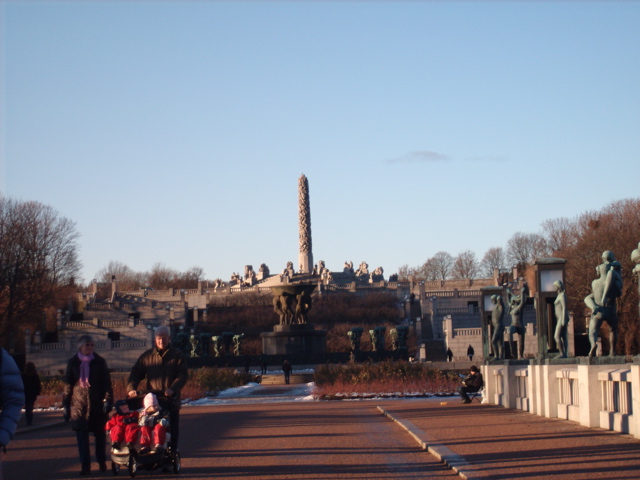 Here are some pics from our short trip to the Viglandsparken on Friday. It was a beautiful sunny day so I dragged my sick kid for a short visit. I hope you all don't think I'm a horrible mom but I thought a little sun would do us some good! Heck,, I live in Portland!!!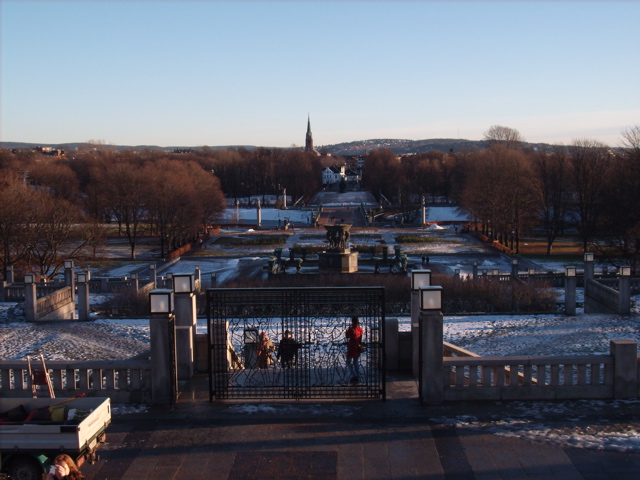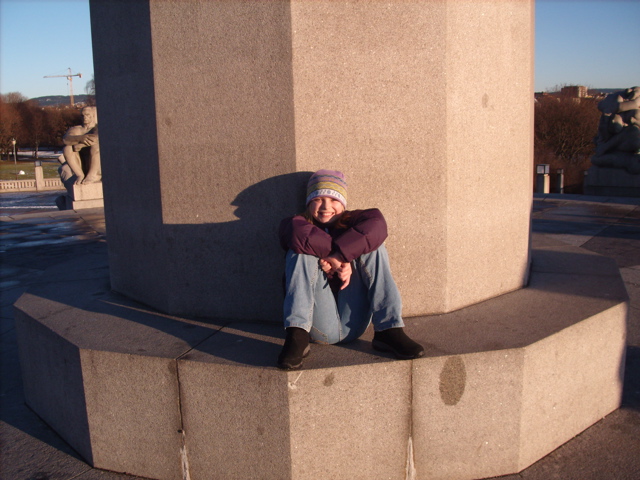 Kayleigh wanted you all to know we climbed 102 steps while we were there!
Gustav Vigland was a famous sculptor who worked with bronze. He started work on the open air Viglandparken in 1924, and was still working when he died almost 20 years later. His work is really fantastic. There is a central path that takes you to the footbridge over the river where all the bronze figures are to view. They are human figures all in different postures. Everyone's favorite seems to be the angry baby. We like it too. This is a very unique place!
FYI: We will be posting lots of pics but having trouble with our bandwith so please stay tuned....