It finally snowed! This snow was the nice powdery kind too. I woke up this morning around 8 which isn't particularly early for me. It is quite difficult to get out of bed in the morning when it is so dark. It doesn't get light until well after 8. This morning it was snowing and it had been during the night. I made Stumptown coffee which is not any ordinary coffee especially if you live on Portland. Our friend Glenn sent us a package with the coffee and some special chocolate from Trader Joes. We really appreciate the treats.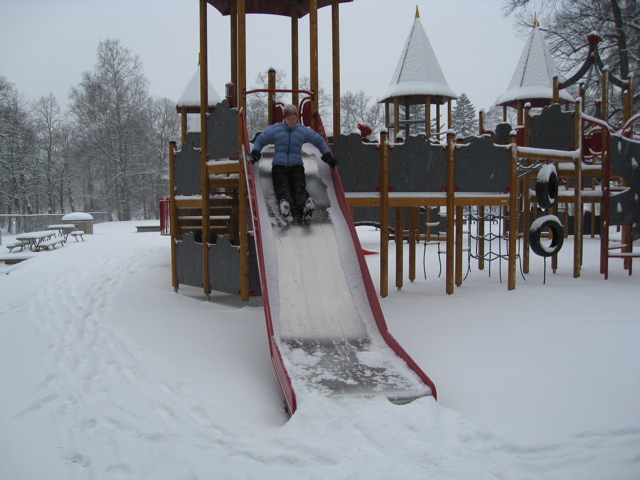 I was going to go xcountry skiing this morning on my own while Kent and KJ had their father daughter time together. It looked like so much fun out in the snow I got them both out of bed to go play with me. Kayleigh had no interest and was not happy that I made her get up. We put on our winter gear and were out the door. We decided to walk up to Vigeland Park which has become our place of choice. It is a beautiful park and today we basically had it to ourselves. The Norwegians do not move very quickly on Sunday mornings we've noticed. We had snow fights and played on the huge play structure. I realize I'm an adult but it's a great place to play especially in the snow.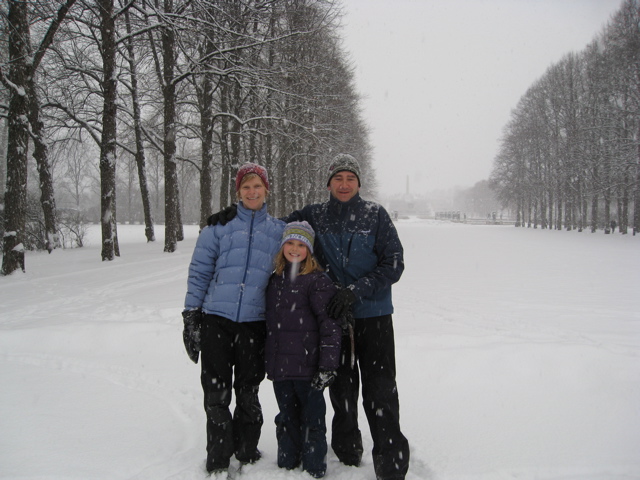 After the play structure we walked through the sculpture garden and met two cute dogs and chatted with their owners. We took pictures and hiked through the park and back to the Untied Bakery for hot drinks and treats.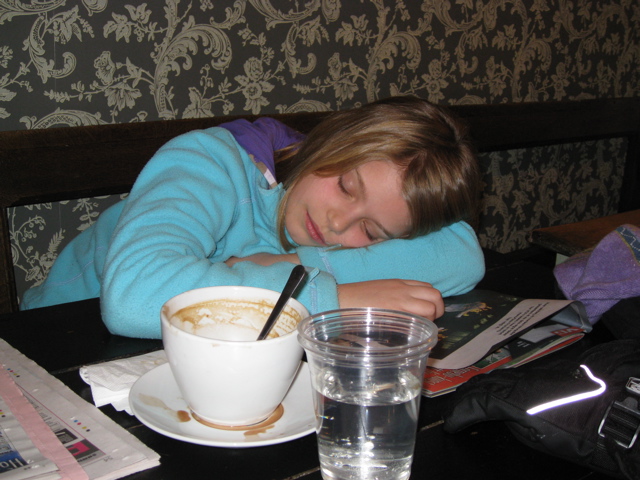 If every morning were like today, I think this living in a foreign country thing would be a breeze.......